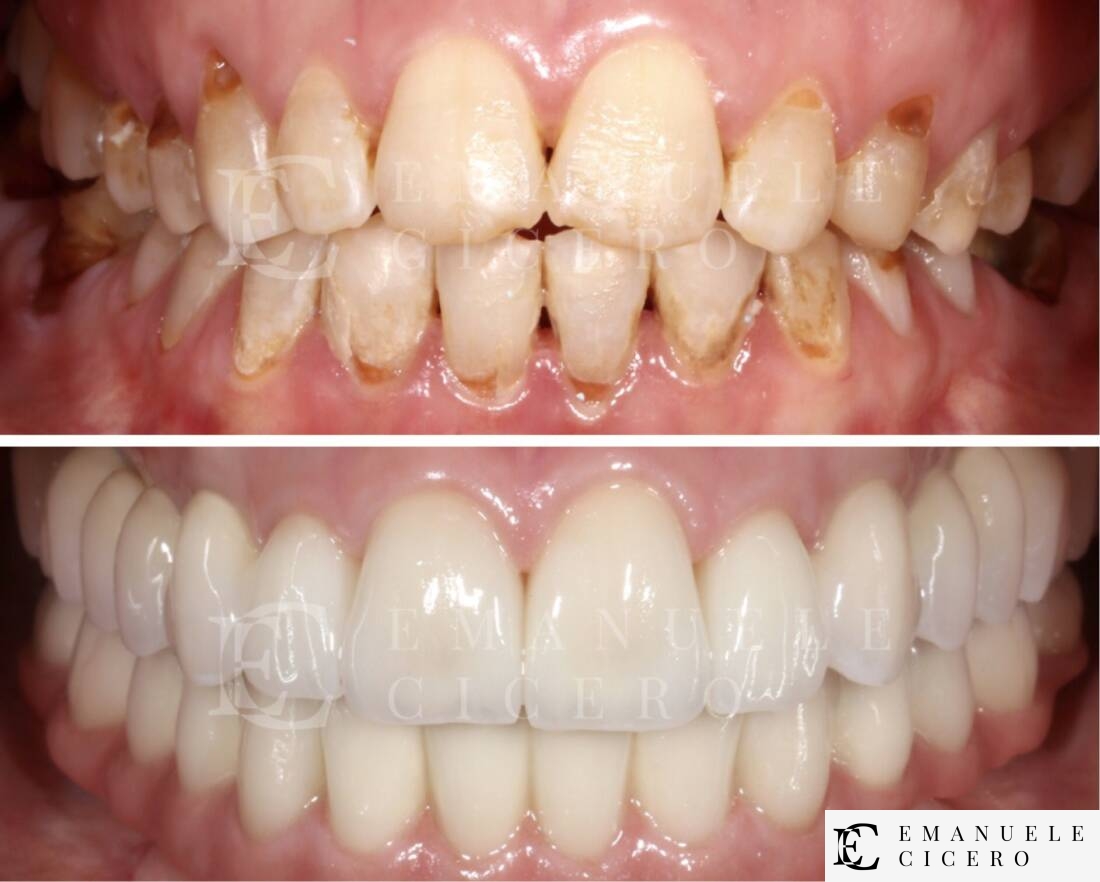 Smile Makeover. Your new smile in 10 days.
Smile Makeover is a treatment performed to improve the smile.
What if we told you we can offer you the smile you've always dreamed of in just a few days?
What is smile makeover?
Smile makeover improves both appearance and health of teeth  and gums with  a series  of dental procedures. This treatment is often described  as merely aesthetic, but it can do so much more for the health of your mouth.
In fact, the specialist performs dental procedures to renovate and rebuild the smile, and just like a real renovation, it aims to improve both the external appearance and the total functionality of the mouth. Experience and the use of the best  materials are what makes the difference, ensuring a real and lasting effect over time.
How can
Dr. Emanuele Cicero

renovate my smile?

In our Clinic we operate with state-of-the-art technology, making sure our patients are  always satisfied  with the results of  our treatments.

Our master ceramists create bespoke smiles, building teeth that are perfectly integrated into the patient's mouth improving its aesthetics and functionality.

Without any kind of pain or anesthesia, the surgery performed can improve your quality of life, reducing the discomfort caused by a dental intervention.

In fact, smile makeover surgery can be carried out in two sessions so you can smile again in 10 days.
What are the benefits of this treatment?
This treatment is indicated to repair misaligned, broken, cracked, chipped teeth, also intervening on gums, solving eventual problems of discoloration, recession, or gummy smile.
Rely on a specialist
Dr. Emanuele Cicero and his team personalise any treatment  according to your needs. Supported by a group of in-house ceramists, who fully share Dr. Emanuele Cicero's philosophy, they offer a very high-quality service provided in a short time thanks to the team's experience in the sector.
Contact us for a quote!