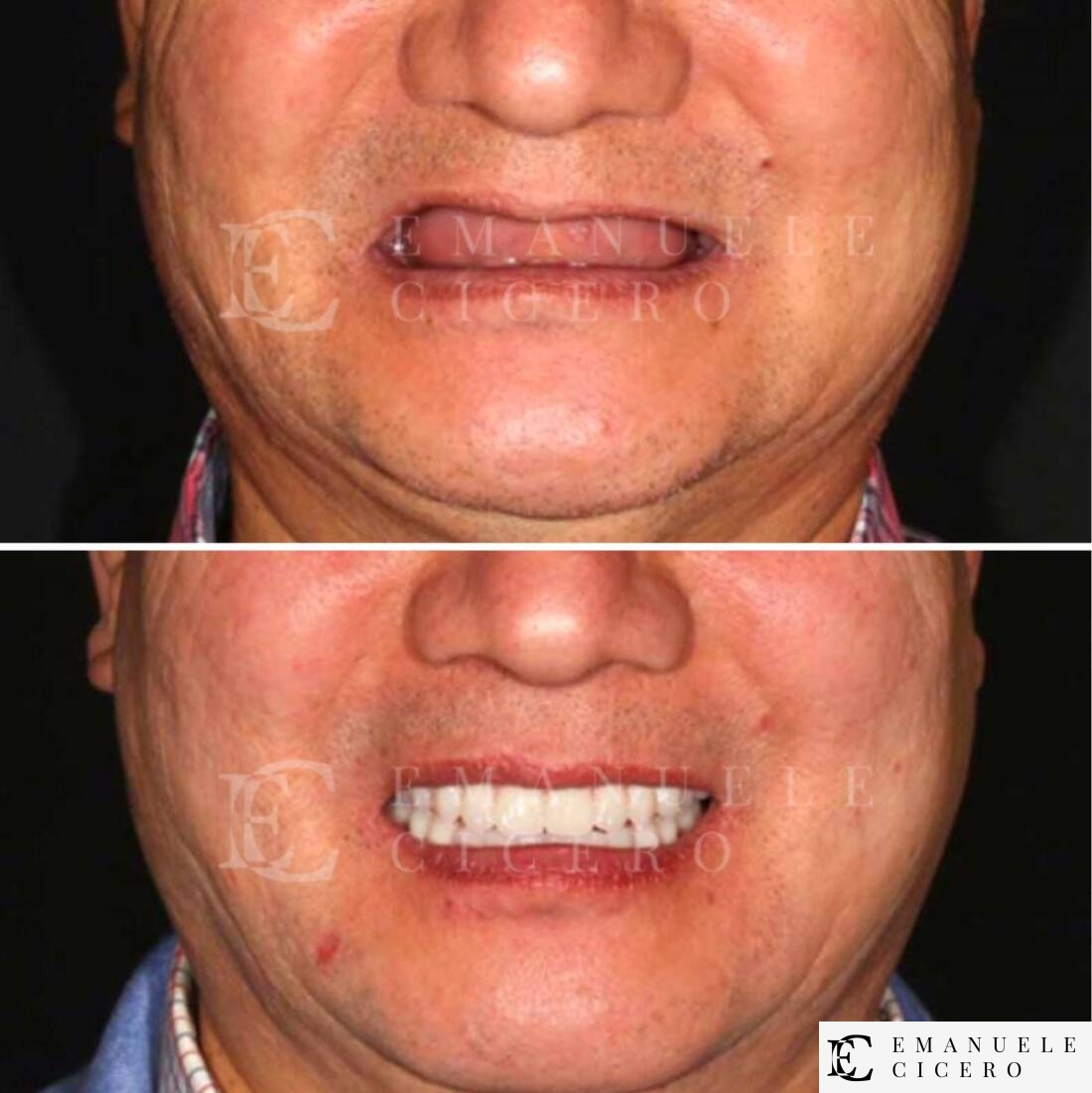 Complete Dentures. How to choose among different types of dentures
Dental bone loss can be a functional and personal problem, dentures solve this situation, allowing you to smile again and regain dental functions.
There are complete and partial dentures, removable and fixed dentures, depending on the needs of each person's oral situation.
Contact dr. Emanuele Cicero for more information on the most suitable treatment for you and how to solve your dental problems.
Complete dentures
Dentures are replacements for missing teeth.
Complete dentures replace all teeth and removable partial dentures replace some teeth.
A complete denture is a removable appliance used when all teeth within a jaw have been lost and need to be prosthetically replaced.
By matching each individual's unique smile and bite, dentures can improve facial appearance and self-confidence. Dentures may also improve speech problems caused by missing teeth and will improve chewing.
Implant overdentures
An implant overdenture is a prosthesis that fits over implants in the jaws.
Compared to conventional complete dentures, it provides a greater level of stability and support for the prosthesis.
The mandibular (lower) jaw has a significantly less surface area compared to the maxillary (upper) jaw, hence retention of a lower prosthesis is much more reduced.
Consequently, mandibular overdentures are much more commonly prescribed than maxillary ones, where the palate often provides enough support for the plate.
Epidemiology and causes of tooth loss
There has been a decline in both the prevalence and incidence of tooth loss within the last decades; people retain their natural dentition for longer.
Nonetheless there is still a great demand for complete dentures as more than 10% of adults aged 50–64 are completely edentulous, with age, smoking status and socioeconomic status being significant risk factors.
Tooth loss can occur due to many reasons, such as:
Dental caries
Periodontal disease
Trauma
Congenital disorders (e.g. dentinogenesis imperfecta, molar incisor hypomineralisation)
Parafunction
Effects of tooth loss on oral tissues
Following the loss of teeth, there occurs a resorption (or loss) of alveolar bone, which continues throughout life.
Although the rate of resorption varies, certain factors such as the magnitude of loading applied on the ridge, the technique of extraction and healing potential of the patient seem to affect this.
Alveolar bone resorption is an important consideration when designing complete dentures. In the absence of natural dentition, such dentures are relying completely on soft tissues for their support.
As a consequence, the forces exerted on the mucosa are significant and may, in turn, lead to an increased rate of bone resorption. Therefore, in order to ensure an equal distribution of forces across the mucosa, complete dentures should have maximum extensions.
Facial muscles on the cheeks and lips also lose their support as teeth are lost, contributing to an 'aged' appearance of the individual.
Although complete dentures cannot prevent the loss in muscular tone (as they are not firmly attached to the skeletal system), they can nevertheless provide some artificial support to mask this loss in tone. Furthermore, perhaps the most noticeable effect of tooth loss from a patient perspective is the loss in masticatory (or chewing) efficiency.
Teeth function to help with the chewing of food, breaking it down in small pieces that can be swallowed.
Denture wearing can bring some masticatory function back to normal.
It cannot, however, fully compensate for the efficiency of the natural dentition because (1) dentures are not fixed in place like teeth are and so have to be actively controlled by the muscles and (2) biting forces are greatly reduced (about 1/6th of the natural dentition) as the dentures are impinging on soft tissues.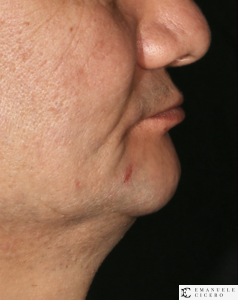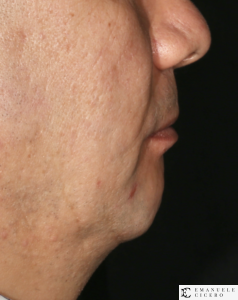 Contact dr. Emanuele Cicero
Reach out to us, we can evaluate together the most suitable type of treatment for your oral health. You can contact Dr. Emanuele Cicero by phone or by filling out the form below and we will contact you as soon as possible.